The New Year is not only a time for resolutions but also an opportunity to reflect on the year that has passed. For Team 888, our ambassadors have high hopes for what's to come in 2016, but are also appreciative of their success in 2015 – a year they combined for a massive $1,531,341 in live tournament earnings!
Among the 2015 highlights for 888 Ambassadors were Dominik Nitsche's near half-million dollar score when he finished runner-up in July's Bellagio Cup IX; Bruno Kawauti's seven cashes in his home country of Brazil; and Jackie Glazier's final table appearance in the first-ever 888Live Local Series event in Australia.
With the clock ticking down on 2015, we caught up with those three players as well as 888 Ambassadors Sofia Lövgren, Bruno Politano, and Nicolau Villa-Lobos to get their take on the year that's passed. We also asked them about their resolutions for the year to come, and what they hope to see happen in the poker world in 2016!
Q: Are you one for making New Year's Resolutions?
Lövgren: Some years ago I was asked if I believed in setting goals and I will refer to these answers before sharing my resolutions for next year.
There is often a lot of discussion within the poker community about whether you should set goals or not, and that tough goals only create negative pressure. I agree that it's difficult to find relevant poker goals that are based around results because a lot of this is down to short-term variance. If you only set the goal to win the WSOP Main Event, it's probably not going to help you. On the other hand, I believe that not setting any goals at all is sometimes only a bad excuse to keep maximum freedom and flexibility (also known as laziness!).
Nitsche: I am not one to make New Year resolutions as I find the idea of waiting for the New Year to come before making changes pretty silly. If there is something that needs to be changed, I like to do it sooner rather than later.

Kawauti: Yep, I always do! For me it's important to set some goals, even if I could not achieve all of them, it keeps me on focus.
Villa-Lobos: Yes! I don't plan everything obviously, but I try to set an overall mindset, looking to [avoid] the mistakes I did the year before. Besides that, [I] always try to list something more concrete to achieve.
Politano: Yeah, I think it's very important we make some resolutions for the next year. It's a way to prepare for the New Year. I think it's important to our preparation, our goals, and our strategy for the next year.
Glazier: I always make New Year's Resolutions, but I try to keep them more about the things I want to do more of to try and keep them as positive as possible. This way I think they are easier to stick to and achieve. Self-improvement is something I strive for all year, and on the cusp of a New Year, I find it is the perfect time to reflect on the past and then adjust my goals as needed. Goals or resolutions are a great way to stay motivated!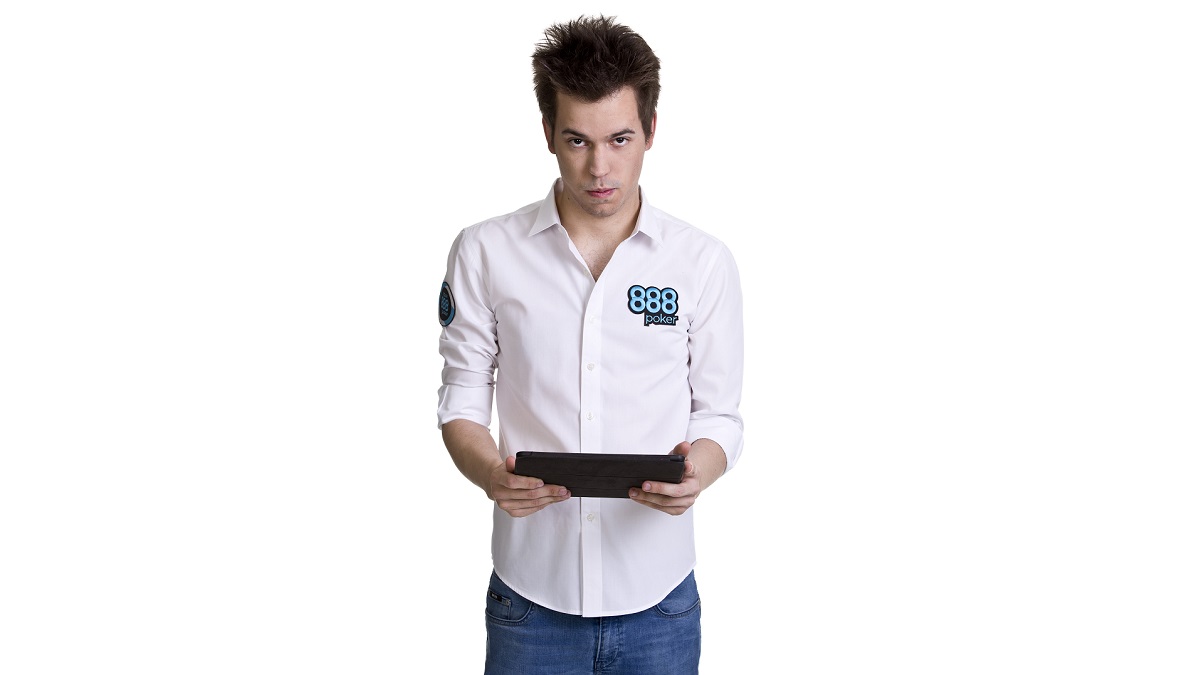 Q: What will your resolution(s) be for 2016? Any specific personal or poker goals?
Nitsche: Nothing crazy. I will be playing a lot of poker and hopefully, I'll be quite successful at it. It's tough to set short-term goals in poker, and I don't want to let things I can't control affect my mood. That being said, I want nothing more than to win my fourth bracelet, and I can't wait for the summer!
Lövgren: The overall ambition is to be more productive! That's my resolution for next year! I was a little lazy last year so I will do more of everything in 2016
Some goals:
Play a lot online on 888poker both cash games and tournaments.
Play around 20 live tournaments including the WSOP.
Play live poker in Macau for the first time.
Play live poker in Australia for the first time.
Participate and promote poker in the new Reality TV poker show "Girl Got Game".
Keep up with gym/cross-fit/dance.
Associate with people who are focused and supportive.
Kawauti: Play more online, win an 888 major tournament. Study more. Build my website with a lot of nice content. Start coaching. Learn how to play the piano.
Villa-Lobos: Keep focusing my mind on things that I like and enjoy doing, and learn to handle the things that I don't like [laughs]. Main poker goal is to spread knowledge. Really focused on the coaching program I will release next year. With that, keep the work going and make it #golobos stronger. Really important year for the Brazilian market, and I want to keep my spot.
Politano: This year I want to travel less outside Brazil and more inside Brazil. I think it's important [that] we try to improve our tournaments inside the clubs and 888 locals in Brazil. My goals are to double up my travel inside Brazil and create more opportunities for players in our market.
Glazier: In 2016, I want to increase my volume playing online and also increase the time I spend streaming on Twitch. This is a way that I can give something back to my followers, but it's also a great opportunity for me to improve my game. I really want to win another WSOP bracelet in 2016, preferably in the Main Event. But I will definitely be happy with a win in any of the open events. On a personal level, I want to drink more water, work out more in the gym, and get my golf handicap down to single figures.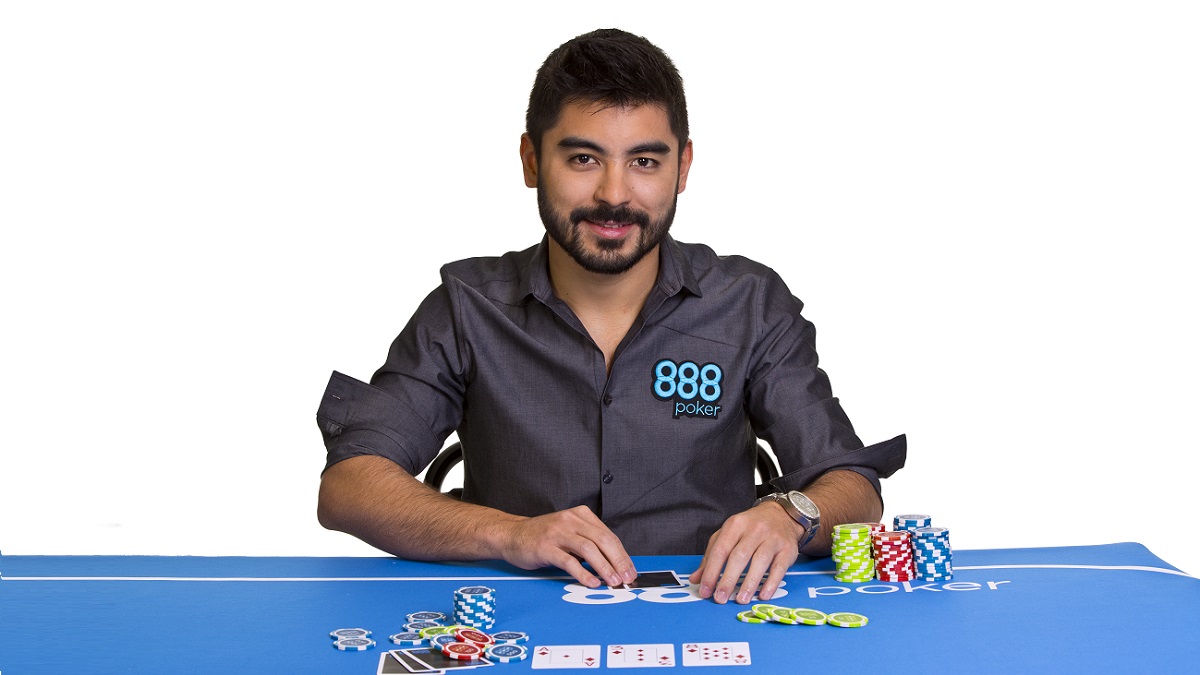 Q: Looking back on 2015, what was the best part about it for you poker-wise?
Nitsche: It's gotta be moving up to the High Roller tournaments for me. I had a lot of good fortune this year, and I finally do feel confident enough to play even the Super High Roller events. It gave me back a bit of excitement and motivation I had lost for the game.
Lövgren: Playing live cash games was by far the best poker-wise for me this year. I never spent a lot of time doing that before because of the few hands you can play compared to online poker. This year I found some poker gold mines that I didn't know existed before! The value of the games you can find in some casinos is amazing.
Kawauti: I think, 2015 was the worst year for me in poker results, but it was a year that I put a lot of seeds for 2016, so I think it was good to develop my new coaching program, my website during this year. Now, in 2016, I will be able to dedicate more for creating content and spreading the poker in Brazil.
Villa-Lobos: Definitely. I learned a lot this year, and it made me really happy to see a lot of people in Brazil who admire my game and me. Lost count on the miles I travelled, and as usual, only great experiences.
Politano: I think the best part of my 2015 was our first experience in an 888 event in Brazil. It's a very important step for us to create a first tournament live here, and our 888 Live event in Mineirão was the best part of my poker in 2015.
Glazier: Looking back on 2015 there are two things I feel really proud of in relation to poker. The first thing was the opportunity to introduce the 888 live events to the Australian players in the form of the Jackstar Live Event. For me to final table, ultimately coming third, in the very first Jackstar Live was amazing! I am really looking forward to many more of these events around Australia in 2016.
The second thing that I feel really proud of was my capacity to continue dusting myself off during the worst downswing of my poker career thus far. All poker players experience downswings, but I believe the way you handle this period will ultimately test your resilience in this tough profession. Even after such a disappointing year, I am super excited about the future and confident I will have a lot more success in 2016.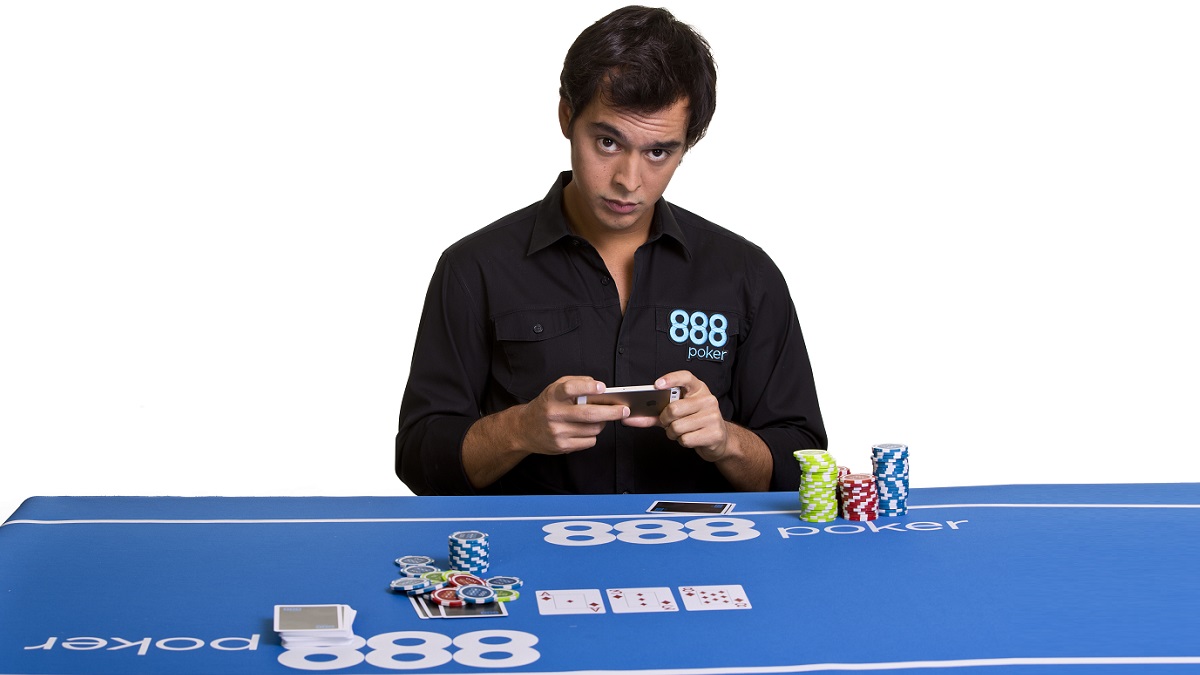 Q: Did you meet your goals for 2015?
Nitsche: I exceeded my goals by a lot. I worked harder than I thought I would and the results -- which as I said, I try to not let affect me too much -- were amazing. I had my best year at the tables. Hard work paid off, and I can't wait for the next year.
Lövgren: This year I missed some of my poker goals. 2015 was not a good live tournament year for me. I ran bad in some live tournaments and could have played better. I also played less hands online than planned due to a little lack of discipline, every now and then. I was too easily distracted and found so many other fun things to do! Good thing I made new very good friends from different parts of the world.
Kawauti: My goals were -- put my website back on track: DONE; Start my own company: DONE; and start coaching: FAIL.
Villa-Lobos: I guess so. It is tough to measure that, but I am really happy about 2015 and really glad to be part of [the] 888 team that made this possible.
Politano: Yes, I think I met my goals in 2015. Playing, I had good results here in Brazil and working to grow the sport. I visited more than 16 cities, and I met a lot of people. The poker in Brazil is growing a lot every day, and I feel I'm a part of this.
Glazier: I didn't meet my poker goals in 2015, but I have to admit that I set these goals extremely high. I think it's important to set goals high as it forces you out of your comfort zone and makes you work to your capacity. In my personal life, I feel happy with most of the goals I set for 2015. Most importantly was to achieve a lot more balance in my life and to practice gratitude for everything I have every day!
Q: Where do you see the game of poker going in 2016? What sort of things would you like to see happen in the industry?
Nitsche: From a personal perspective this one is easy to answer. I will be trying really hard this year to put up some great results in the highest buy-in tournaments. I'm quite confident this will happen, and I can't wait to play the $200k in Manila next week.
I would like to see quite a few things in poker in general. For example, I would be excited to see another great event in Germany such as the World Series of Poker Europe. I do think the German market is really big and exciting. Also, the Brazilian market is huge, and I am really excited about the poker boom they are experiencing right now. I would like to see more South Americans at the virtual tables on 888. They have a passion for the game, and they do like to gamble!
Lövgren: We have seen a positive development of live poker lately. In 2015, many live events have shown record numbers, and every sign is that we will see even more records in 2016. It's a positive circle when one event is successful even more players want to attend next year.
888poker continues to expand, and I really like the new online tournaments like Crocodile and Volcano and the increased guarantees.
It would be nice to see a shot clock in more live events. We will have this in our live cash game in Macau, "Girl Got Game".
Kawauti: Well, I think [the] poker market is changing. In Brazil, poker is getting bigger every year.
I would like to see poker getting mixed with more sports, like soccer, surf, maybe events of music, to show the fun part of the game, not just the professional grind. Show people that it's a really fun game, which will attract more recreational players as well.
Villa-Lobos: This is tough, because Brazil is going through the regulation phase and it's really hard to predict. On the other hand, things are getting huge here, and I'm sure I will have great opportunities to succeed.
Politano: I think the sky is our limit when it comes to poker. I want to see our industry grow more and more giving more facilities to new people coming to play poker, be it online or live. In 2016, I want to see more 888 live tournaments here in Brazil and people playing more and more poker.
Glazier: I see the game of poker getting even tougher in 2016. Players are dedicated to finding any edge in the game and spending a lot more time on poker training. Players now also are realizing the benefits of a healthy lifestyle and how that can advantage you during the long gruelling hours at the tables. To be a successful poker player in 2016 will take discipline and dedication. My wish for 2016 would be to see an influx of new players from the grassroots level and also I would love to see more females playing the game as well.

What are your poker goals for the New Year? Let us know on Twitter at @888poker, and don't forget to use the hashtag #888Resolutions